Hello Darlings.
I am languising in the Lovely month of Cupid and Love. Here is my favorite breakfast lately, so perfectly February. Its a schmear of OG peanut butter and Strawberry Marshmallow Fluff. Just the right amount of protein and naughty. Mmmmmmmmm


Been thrifting up a storm, this past week was really into and found some great 90s vintage, silky jackets, chunky platforms and floral grunge dresses. Yeah? Non? They have been flying out of the shoppe...more to come. xo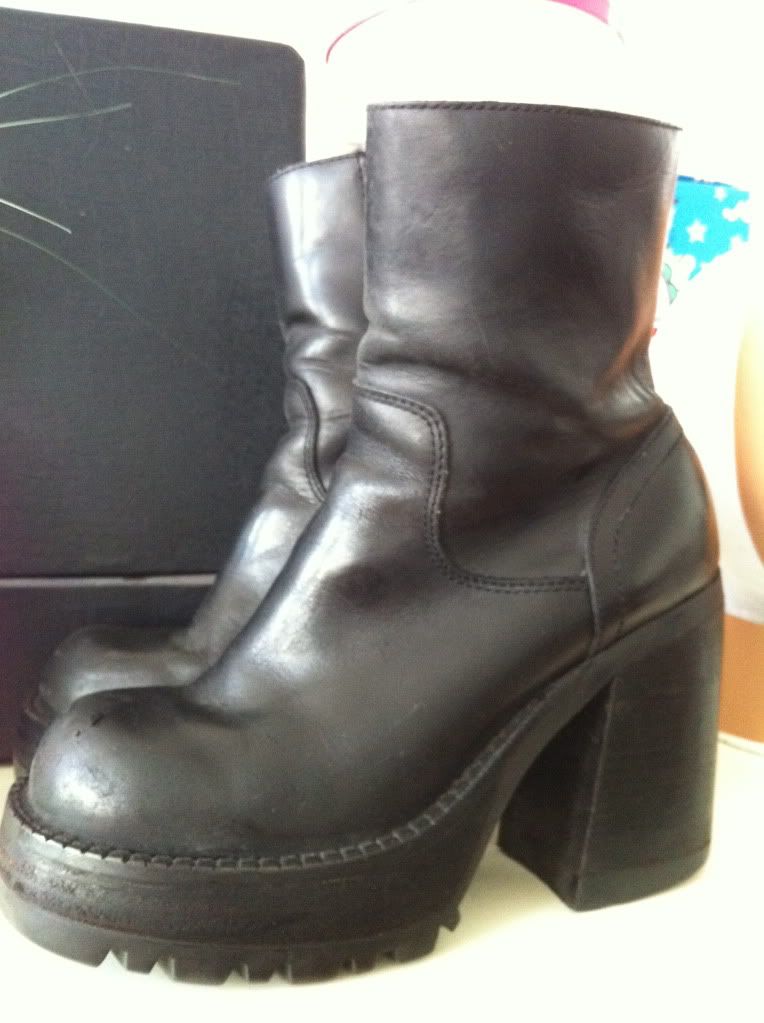 I also read about this AMAZING woman, Amy Black~LOVE what she is doing!
I wish I had more right now, but my body is craving rest-I really had to push today to thrift and take pix and post. I did have soooooooo much fun with my friends last night watching the Superbowl. It was exciting right up to the last second and Madonna + CeeLo and that LONG dress and his Glitter Choir Cape. J'adore.